Your Local Airdrie Realtors focused on Buying and Selling Homes in Airdrie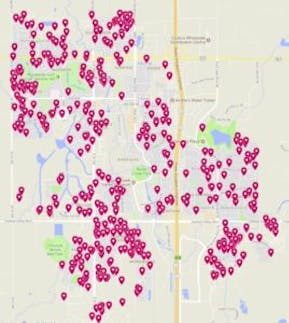 A map view of Tammy Forrest and Shayna Nackoney Skauge's HOME SALES (Both SOLD and SOLD BY) within the City of Airdrie. If you are looking for an experienced Real Estate Team, here we are! Performance proven results year after year!
In this current market you need an experienced Real Estate Team, give us a call! We work to buy and sell homes with our clients in Calgary, Airdrie, Cochrane, Chestermere, Crossfield and surrounding Rocky View areas.
The Beautiful Airdrie Homes Team is a full service real estate marketing company comprised of specializing Airdrie Realtors. Our business and reputation is built on providing exceptional service and forming solid relationships with our clients. We love meeting and working with new clients – to succeed in this competitive industry you need to achieve consistent results and love working with people – both of which we do. Our Airdrie Realtor team consists of former Olympic athlete Shayna Nackoney-Skauge REALTOR®, long time award winning REALTOR® , Tammy Forrest , and most recently, David Sealock REALTOR® joins our team with 30 years of Oil and gas experience. In addition to our team of professionals we have engaged professional photographers, professional home staging designers, a search engine optimization online marketer, a full legal and mortgage team.
Shayna and Tammy's experience buying and selling homes has successfully led them to be among the very best RE/MAX Realtors. Based on annual sales volume they are both consistently named members of the RE/MAX Platinum Club and recognized as being among the top producing RE/MAX Realtors in Western Canada.
Whether you are a seasoned investor or first time buyer or seller, call us today to see how we can help. We are committed to going beyond our client's expectations – making your experience buying, selling and or investing in real estate as profitable, efficient and successful as possible!
We have a unique marketing strategy and work extremely hard to exceed expectations in service and results – going the extra mile to ensure success for our clients. Our results are evident in our high level of service, communication and attention to detail.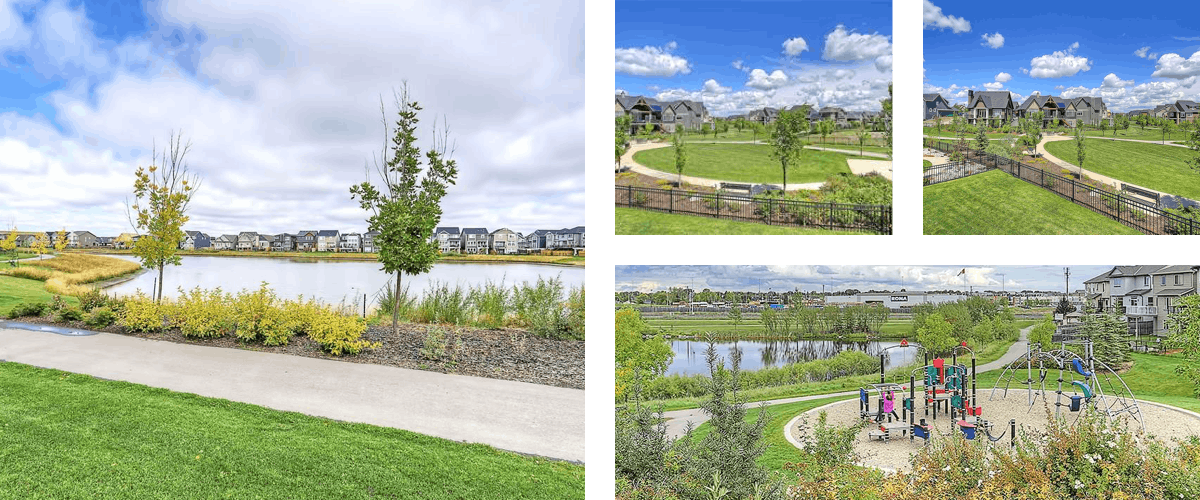 Airdrie Real Estate
When researching the huge variety of homes for sale, each one is unique in its own way. It can be difficult for a buyer or seller to understand the ins and outs of the housing market — especially in light of the recent economic downturn. Buying or selling a home can be an emotional and exciting experience. You may not be informed about all of rules and laws to stay on top of, not to mention new developments in market trends when looking at Airdrie homes for sale. That's why we are here – to guide you through the process. Whether you are interested in buying or selling in the growing community of Airdrie, we are here to do what it takes to guide you through to a successful result.
Buying Airdrie Real Estate
If you're looking for a pristine suburban neighborhood to raise your family, you might consider buying a home in Airdrie Alberta. Airdrie has gained a reputation for its fantastic schools and sprawling green spaces. It's the perfect place for people of all lifestyles. If you're looking for some serenity outside of the city, consider the safety and neighborhood-feel provided in the City of Airdrie, Alberta.
The Airdrie real estate market is exciting to say the least! Especially for "first timers" shopping from Calgary, who will be amazed at the Airdrie prices compared to similar homes in Calgary. A strong influx of new residents and an exceptionally healthy economy make the town one of the most desirable places in Canada to own a home. You'll have a wide range of choices when looking for a new home on the Airdrie real estate market. Whatever your family's size, style, and particular needs, there's something out here that should get you excited!
Communities
Airdrie Meadows | Bayside | Big Springs | Canals | Coopers Crossing | Downtown | East Lake Industrial | Edgewater | Fairways | Gateway | Hillcrest | Jensen | King's Heights | Luxstone | Meadowbrook | Morningside | Old Town |  Prairie Springs | Ravenswood | Reunion | Sagewood | Silver Creek | Stonegate | Summerhill | Thorburn | Waterstone | Williamstone | Willowbrook | Windsong | Woodside